Prices & Payments
Average Prices of Cosmetic Surgeries
Fabulous Spring Prices on Non-Surgical Body Sculpting -
Tummy Fat Destruction & Skin Tightening $2200 (Normally $3600)
Thigh Cellulite Treatments $800 (Normally $1200)
*Prices below are our average patient prices and include the procedure cost of the surgeon, anesthesia, facility fee, and post-operative care.
Abdominoplasty (Tummy Tuck): $5670-$8895

Arm lift (Brachioplasty):

$5400-$6115
Brazilian Butt Lift (Buttock Augmentation with Fat Grafting): $7525-$7800

Breast Augmentation Price Range

with Fat Grafting: $4365
with Saline Implants: $5775-$7060
with Silicone Implants: $7060

Breast Lift (Bilateral Mastopexy): $6210-$6675
Breast Reduction: $8390-$8690
Brow Lift: $3230-$5490
Ear Surgery (Otoplasty): $2945-$4510
Eyelid Surgery

2 lids, upper or lower (skin only): $1900-$3440
2 lids (skin & muscle): $4455-$4605
4 lids (full): $5450-5625

Ear Lobe Partial Tear Repair:

$550/one, $275 for second

Face lift:

$4000-$9910
Facial Fat Grafting: $2660-$4100
Labiaplasty: $4400-$4550

Liposuction:

$1500-$6655
Lower Body Lift: $15655-$16055
Male Breast Reduction (Gynocomastia Surgery): $4500-$4625
Neck Lift: $$4085-$6030
Nose Surgery (Rhinoplasty): $3785-$7710
Panniculectomy: $6090-$6290
Thigh Lift: $7170-$7435
UltraShape Power Treatment:

$1800-$3000

VelaShape III:

$1000-$1800

UltraShape Power/VelaShape III combo Treatment:

$2400-$3600
Our Office Fee Information:

The surgery scheduling deposit of $500 is required to reserve your surgery date. It is fully refundable only if the surgery is canceled 2 weeks prior to the surgical date. Our fees for surgery are paid in person at our office on the date of your history & physical appointment. If this payment is not made at that time, your surgery will be canceled. Cash, check, all major credit cards, or care credit may be used. Our fees are subject to change and are only quoted for each individual patient and for a specific time range on the quote. There is a 5% discount for cash for all fees other than the initial consult.
Anesthesia and Surgery Center or Hospital Fee Information:

We will notify anesthesia and the surgery center of your upcoming surgery. The facility and anesthesia will contact you regarding payment of their fees. Neither anesthesia nor the facility fees may be paid by patients using care credit. However, they do accept all major credit cards and cash. The surgery center fee is paid at the facility and anesthesia fees are collected 2 weeks prior. Anesthesia fees are our best estimate based on time and may vary slightly due to additional time needed.
How you can finance your cosmetic procedure:
Using Alphaeon Credit Card, You Recieve:
Widest array of monthly payment options to help you reach your wellness, beauty, and performance goals
Special financing plans that are not always readily available with traditional credit cards
Ability to use your card again for yourself or family members with no need to reapply and no annual fee
The payment terms of alpaeon that we accept in our office are:
1.) 6 or 12 months no interest if paid in within that period
2.) Equal pay terms for 24, 36, 48, & 60 months at 14.99% interest
You can apply in our office for the card or online at alphaeaon's website.
Your Best You is Closer Than You Think!
---
Care Credit Provides the following benefits:
Use it to pay for out-of-pocket expenses not covered by medical insurance
Pay for health, and wellness care at over 200,000 enrolled providers across the nation
Once you've applied, you can use it again and again at any location that accepts CareCredit
Shorter term financing options that are 6-12 months with no interest & Fixed Monthly Payment plans for 24, 36, 48, and/or 60 months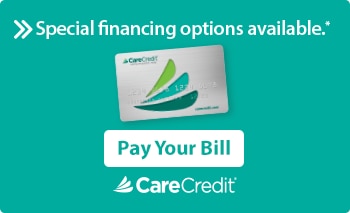 A great example is that you could pay $4000 using CareCredit and make monthly payments to CareCredit of ~$330/month for 12 months with no interest if it is paid back in those 12 months. This makes cosmetic surgery more affordable for many! You can see a full range of payment options available through CareCredit by entering financed amount below in the payment calculator.
Pay on-line! You can directly pay our fees through this site on the left. Please confirm your total allowed amount to be financed with our office 717-695-6553 before paying. Scroll to the base of this page and press play to see a video describing CareCredit in more detail or visit their website by clicking here.
Care Credit Video Below